The design of the table is clean and slick. The tiles are larger than normal but have a nice design. The table came with bubble wrap and there have been no issues with the table. Found no flaws with the tiles. The table is sturdy enough and works great for a great price 👍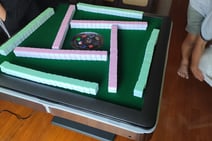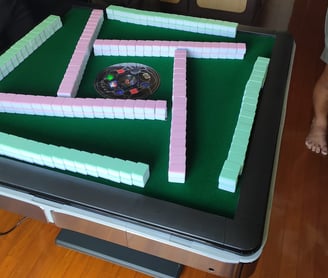 The delivery is very fast. 1 week in total from order to delivery. There was a wrong tile and some scratches. Seller responded well and made arrangement for replacement immediately. Going to try it out tonight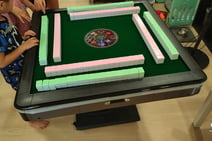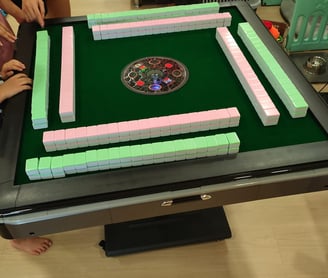 Delivery was extremely fast, bought yesterday and got it the next day, delivery crew was polite and patience,explain every single item in it and how to use it,and also explain if malfunction what we can do. really good service. Definitely a shop you should purchase from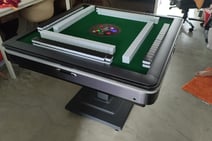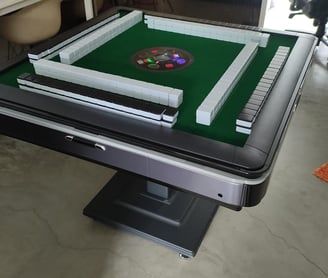 Works super well and set up was a seamless experience.
QX is the official distributer of FUNHO's Mini Roller Coaster 3rd Gen [2nd Edition] Automatic Mahjong table. The cyclone is our most premium offering within our range of tables.
Mini Roller Coaster Style Mahjong Table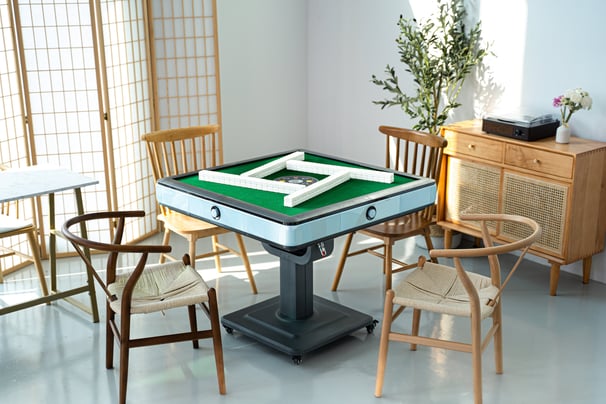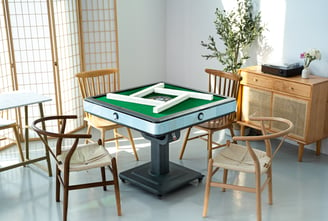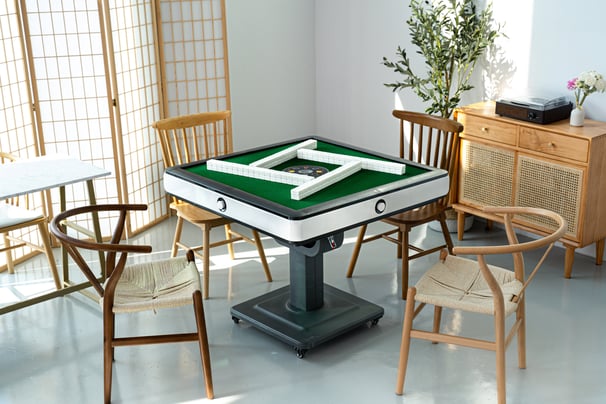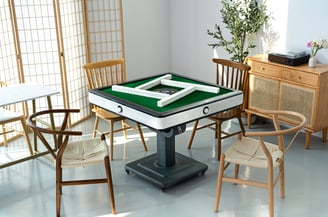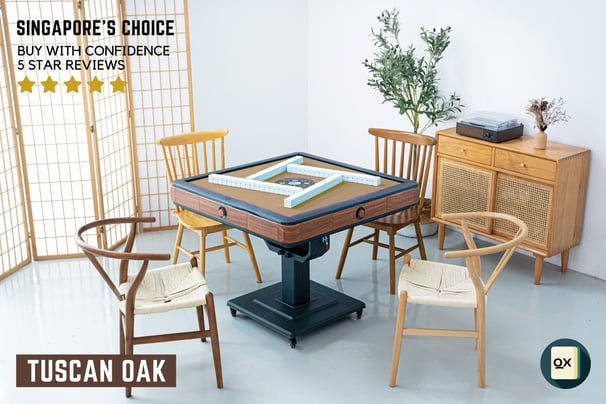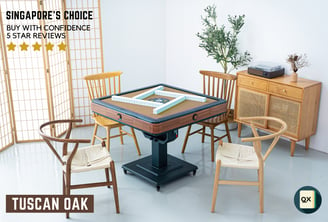 NEW!
LOCKING STAND
FOR ALL MODELS
An upgrade from the typical wheel lock which causes your table to shake when the tiles are shuffling.
"Ultra stable, prevents table from shaking when tiles are shuffling"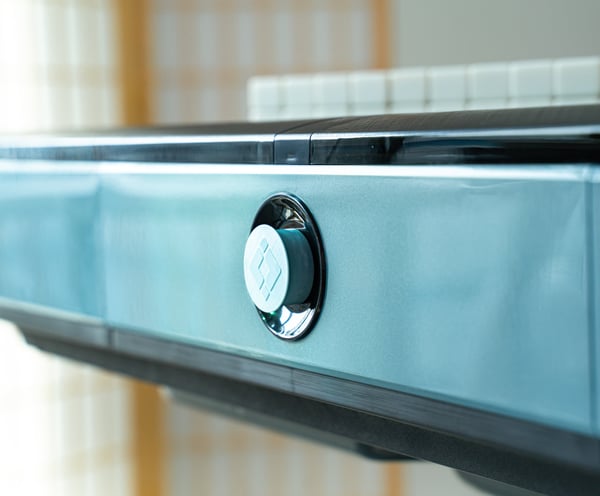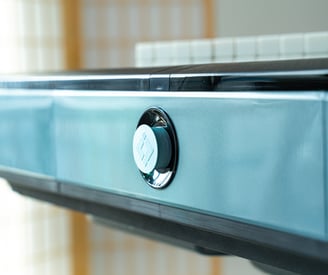 Ice Blue is a pale, pure, teal aqua-green with a jewel undertone. It is a perfect paint color for any space needing a cool and refreshing feel.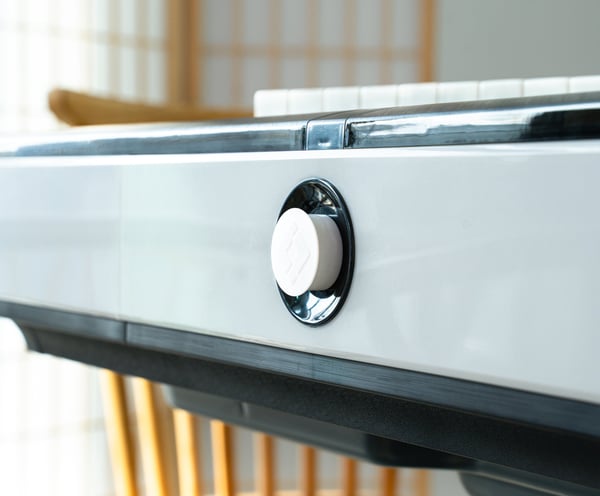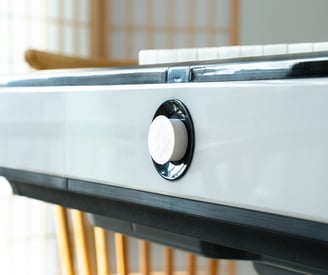 Classic white has been an extremely popular white, as it is especially neutral and it complements a wide range of colorsPair it with dark gray or black accents for an energizing, high-contrast look.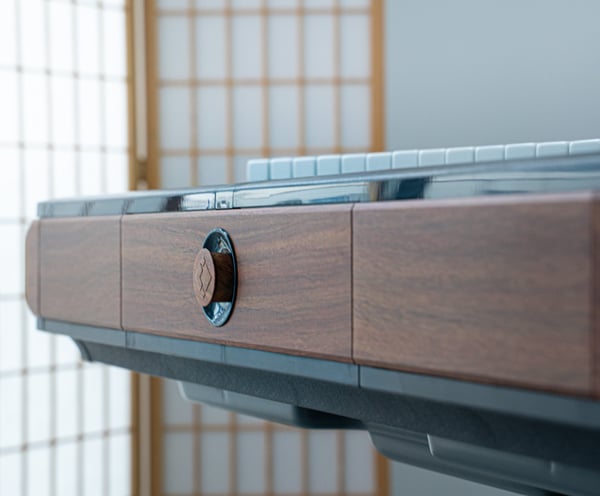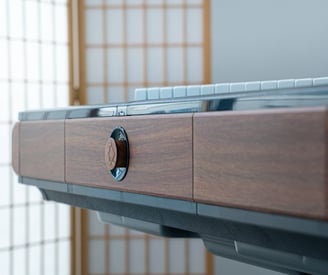 Tuscan Oak features a rustic, sun-baked look characterized by crumbling stone patios, simple and sturdy furnishings with elegant iron accent.
BUY WITH CONFIDENCE 5 STAR REVIEWS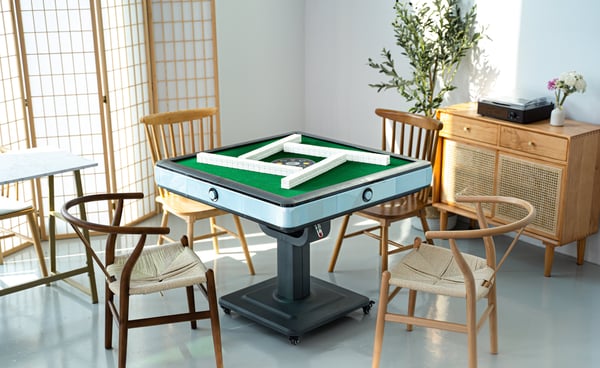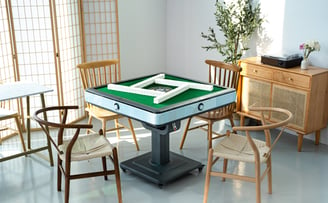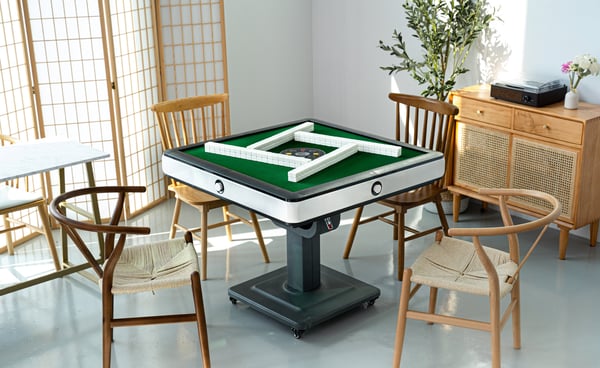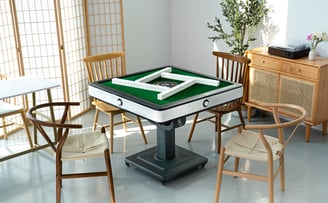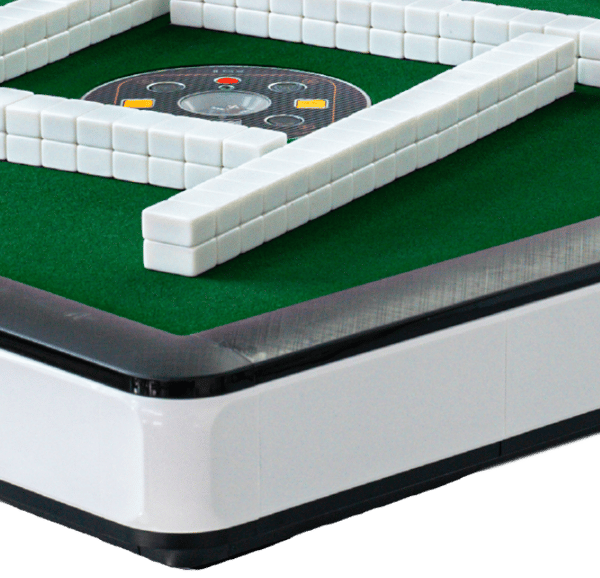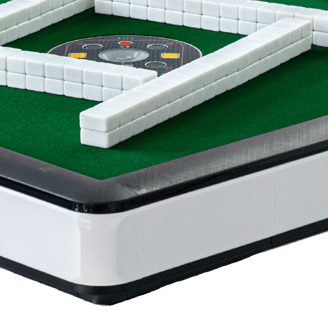 Installation can be a hassle for some, that's why all QX tables come pre-assembled and ready to play when delivered.
Your table will be delivered Wrapped, Installed & Preset.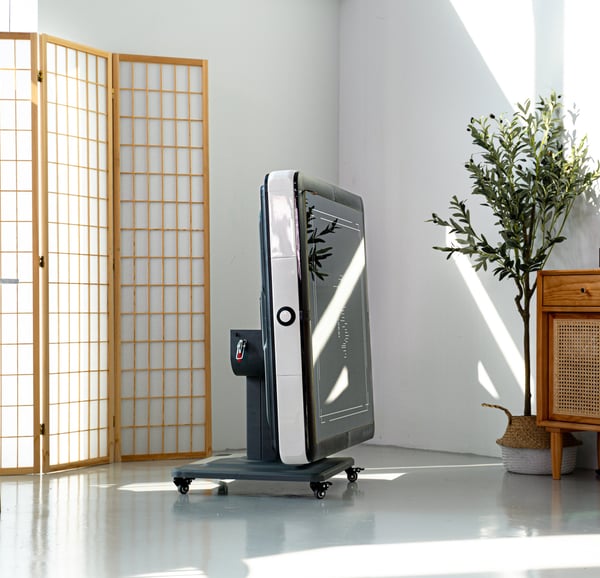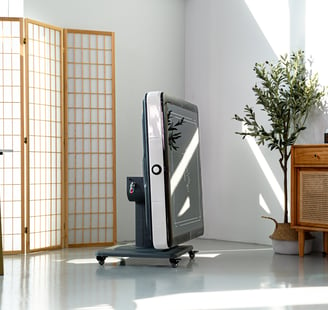 Easy Fold In Seconds
All QX Automatic Mahjong tables are manually foldable and comes with built it wheels.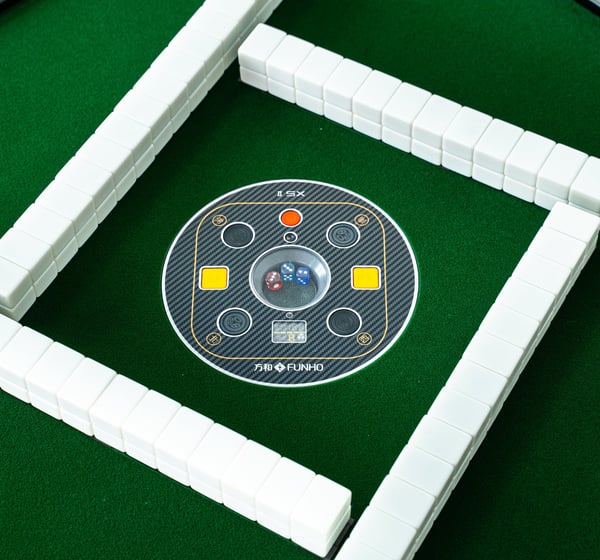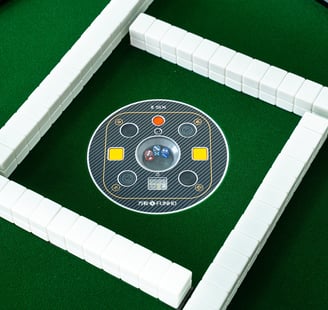 Comes fitted with a custom A* grade panel.
With an IP rating of 110 they are the most responsive panels on the market, far superior than off the shelf panels.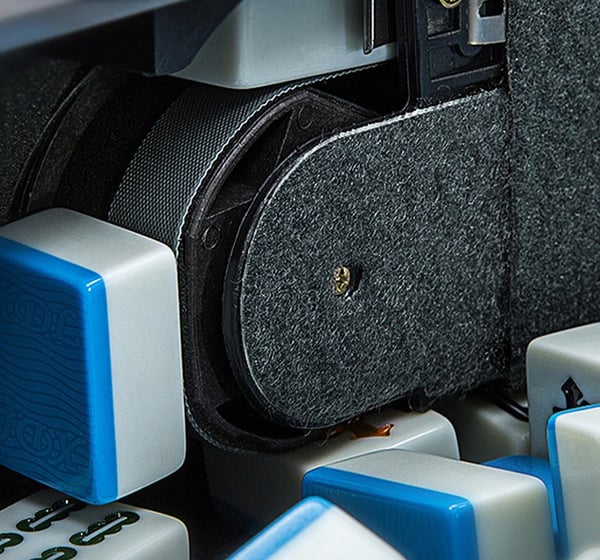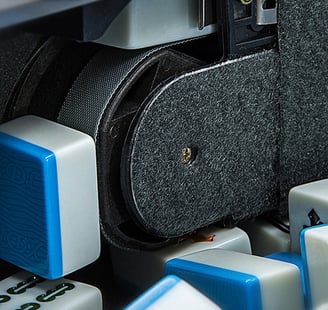 QX tables are rated low noise.
With shuffling sound below 20 decibels. No more noise complaints for late night games!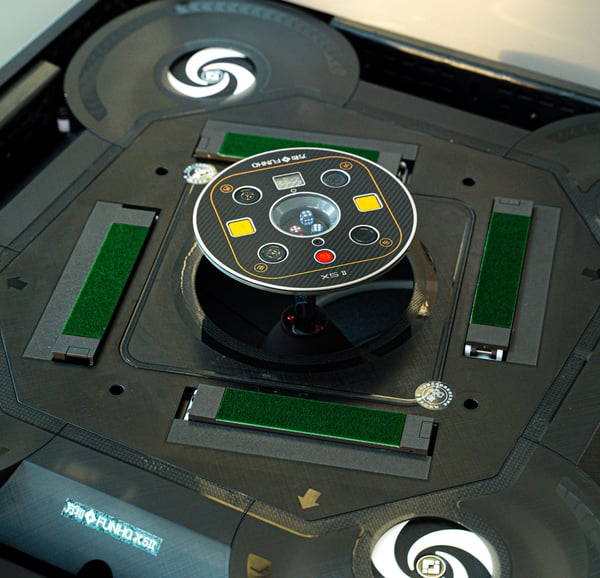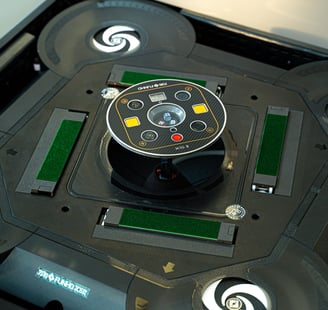 Our automatic mahjong tables feature a quiet, powerful electric motor with upgraded copper gears to last the humid Singapore heat.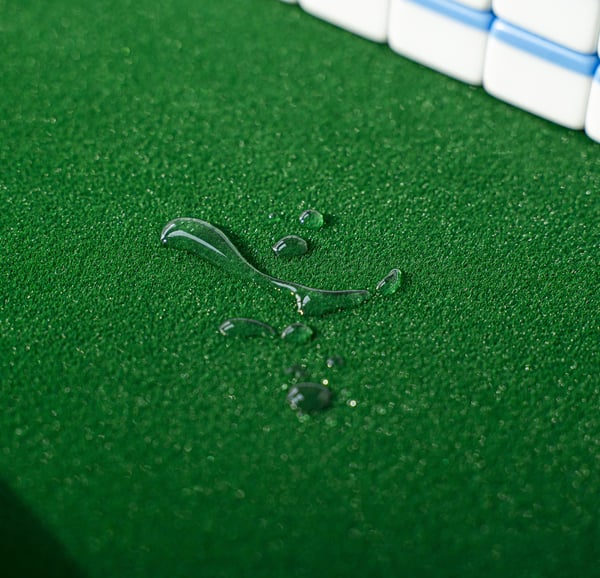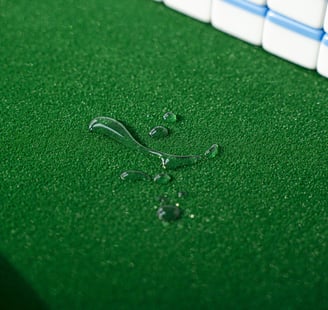 New upgraded noiseless mat is 5 times thicker than a regular mat which will cause less noise. It is Gore-Tex making it Water-Resistant & Hydrophobic.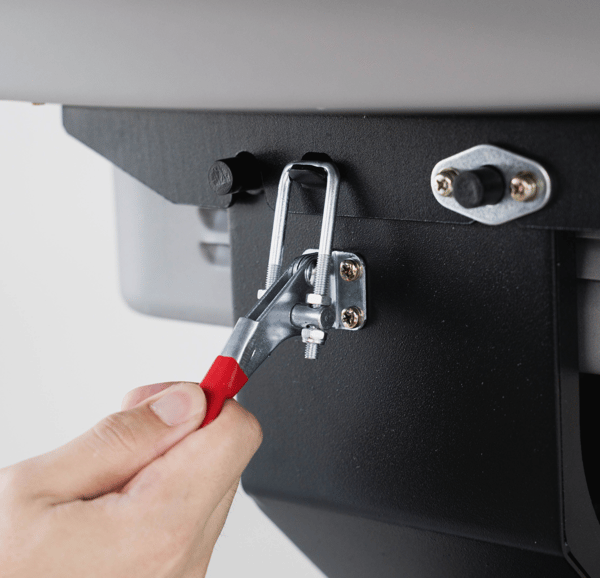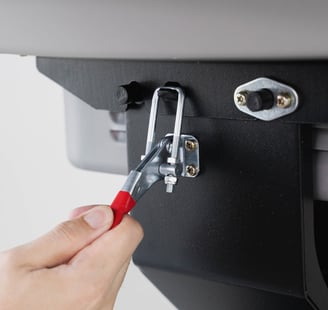 Ultra stable locking clip stand which caused your table not shake or vibrate when tiles are shuffling.
QX CYCLONE SLIM features an ultra slim panel which includes an ergonomic chip drawer.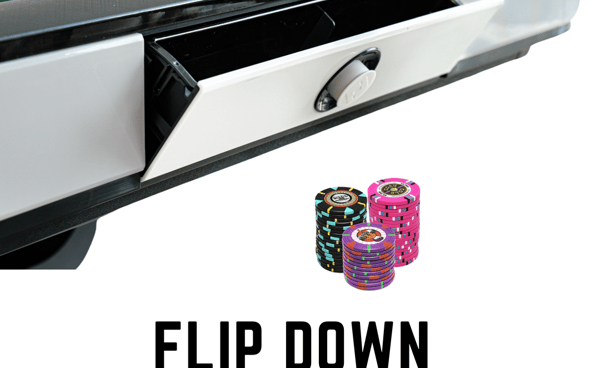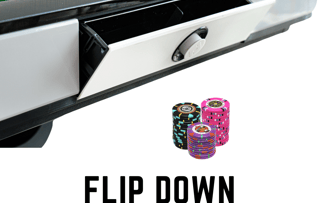 All our tables are customise with the highest grade component and mechanism. These are not off the shelf automatic tables.
When you buy a QX Automatic Mahjong Table, you buy a Casino Grade quality table.
𝟓 𝐬𝐭𝐚𝐫 𝐫𝐞𝐯𝐢𝐞𝐰𝐬, 𝐒𝐢𝐧𝐠𝐚𝐩𝐨𝐫𝐞'𝐬 𝐂𝐡𝐨𝐢𝐜𝐞.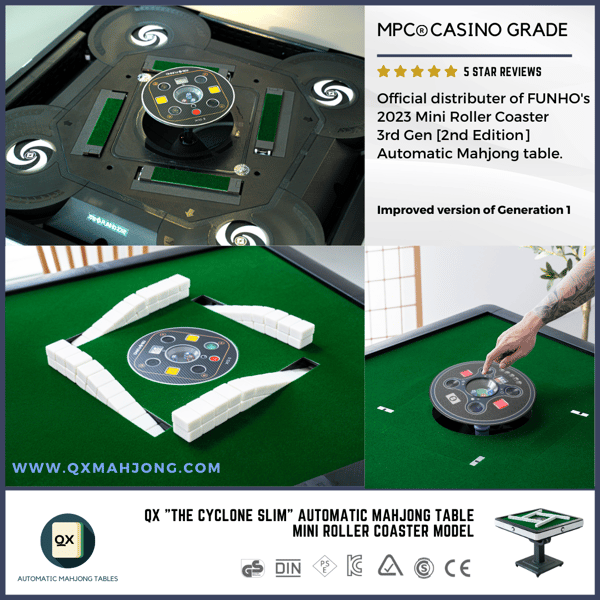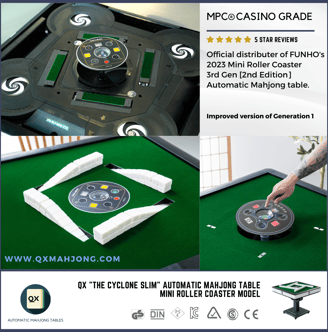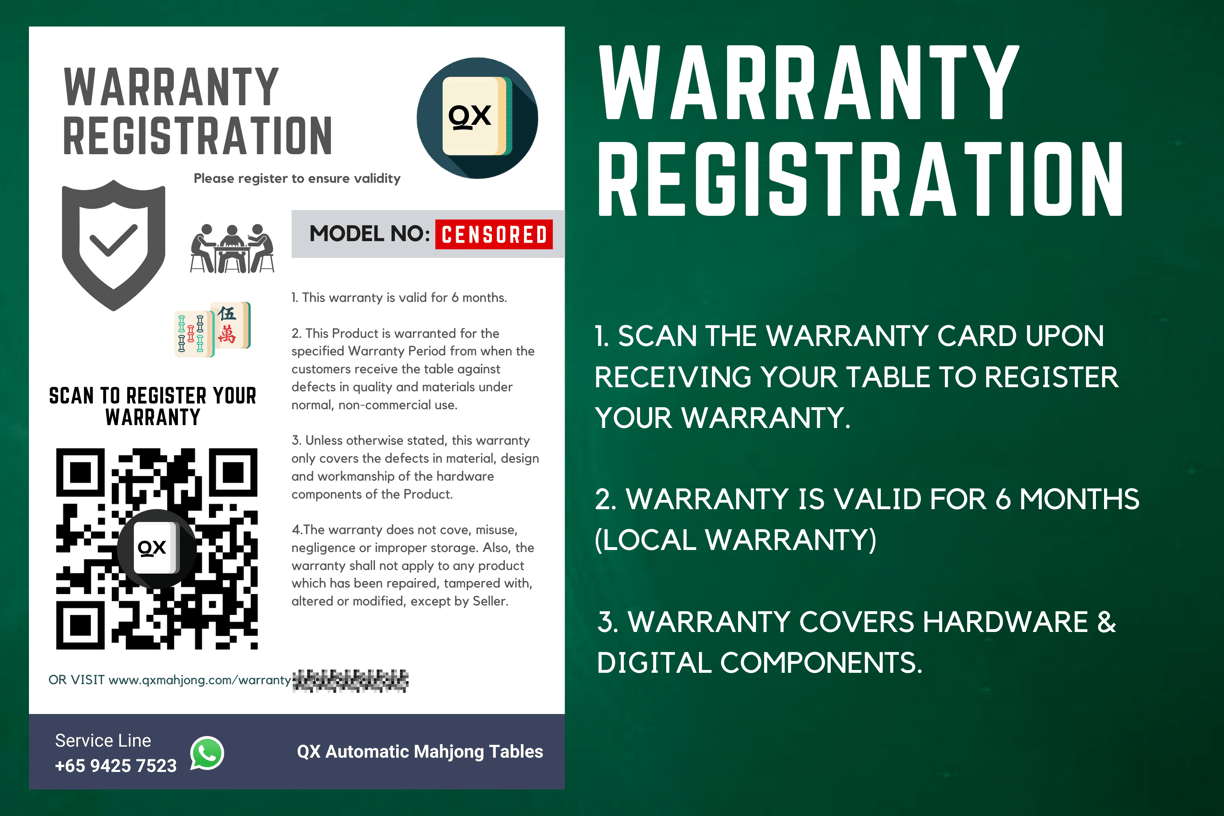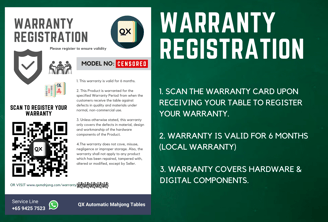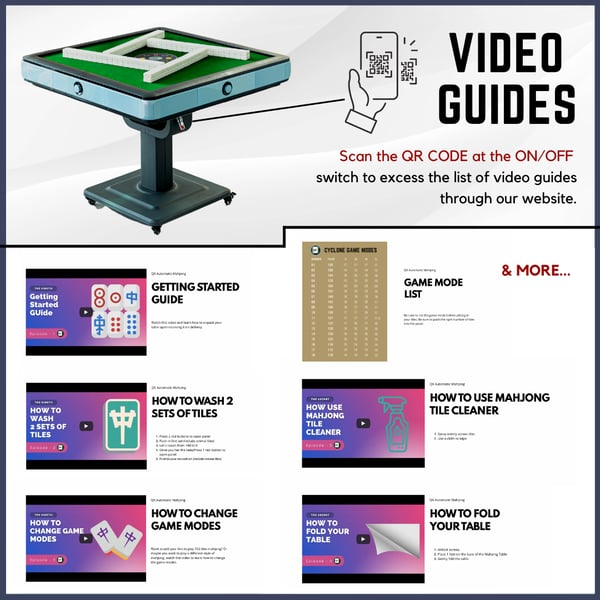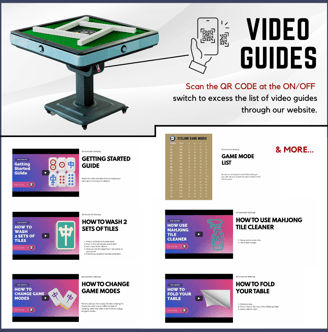 Custom QX Automatic Mahjong Tiles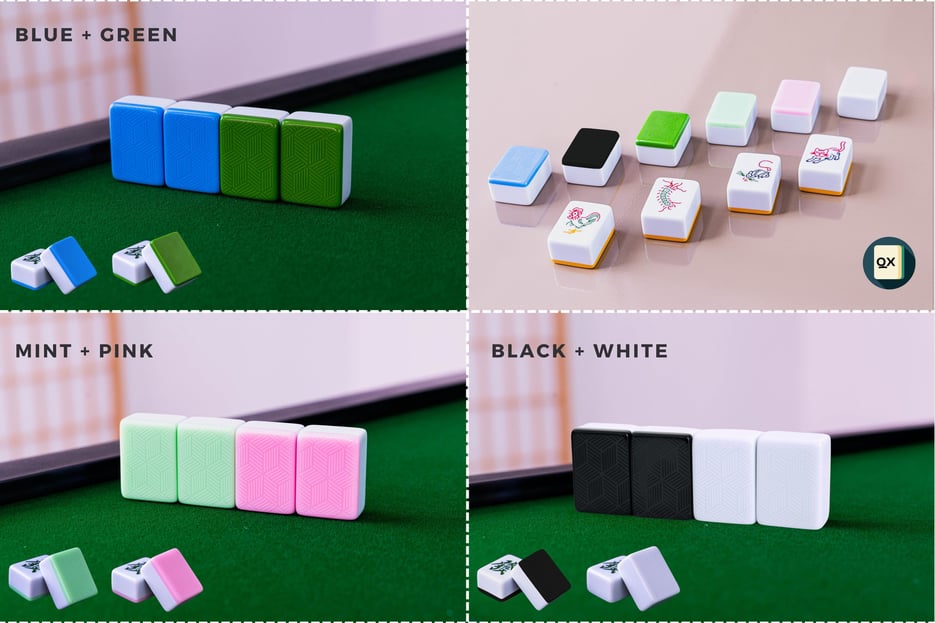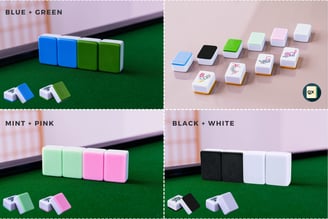 Comes free with every QX Automatic Mahjong table.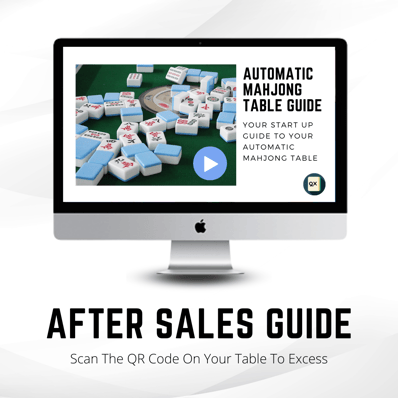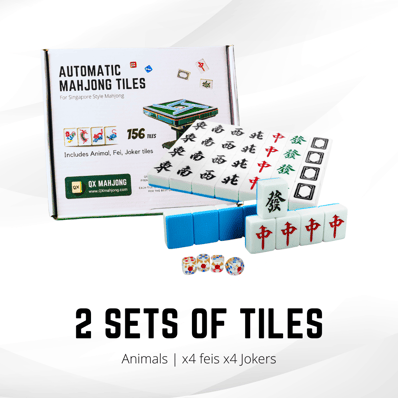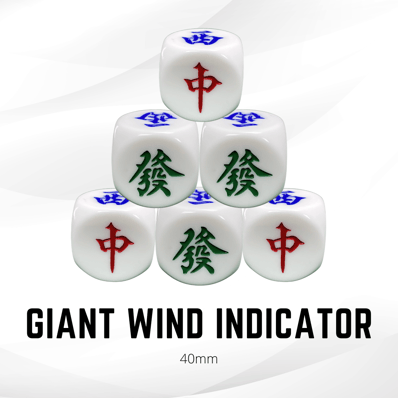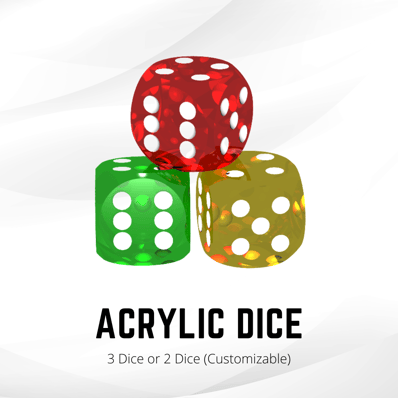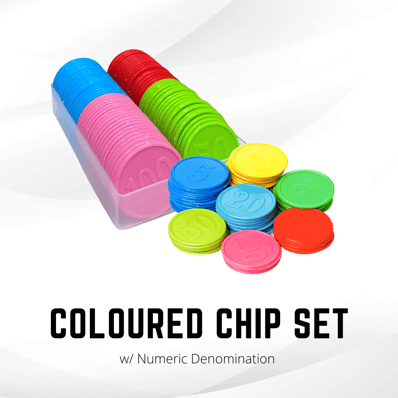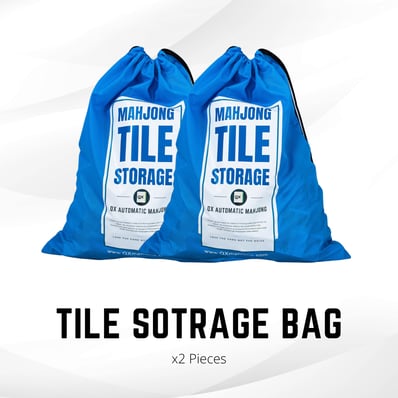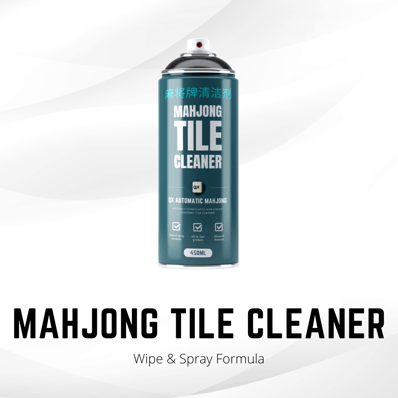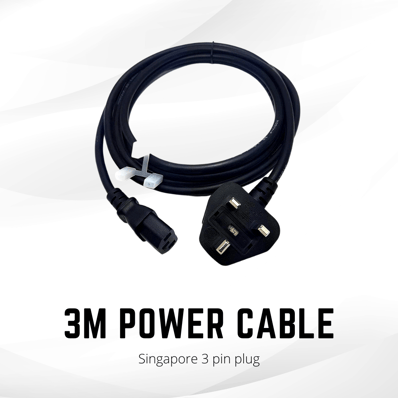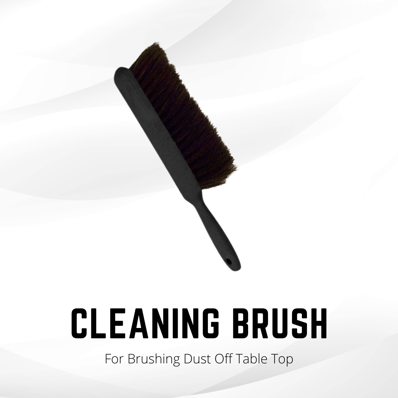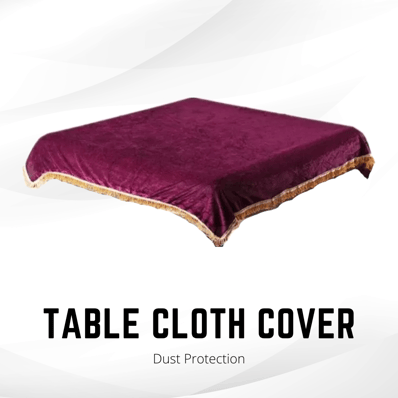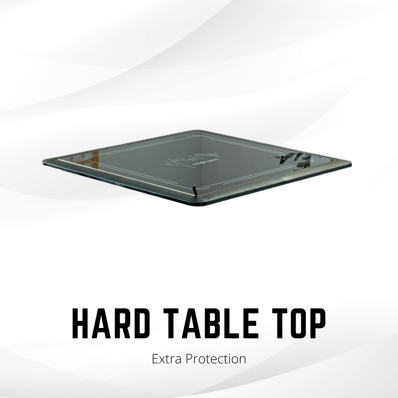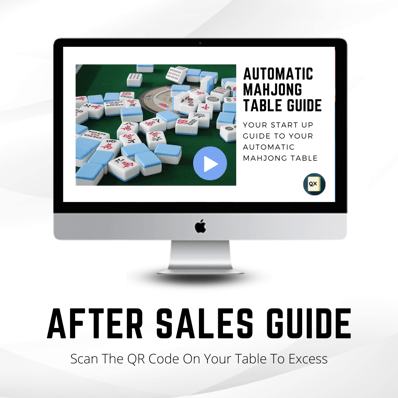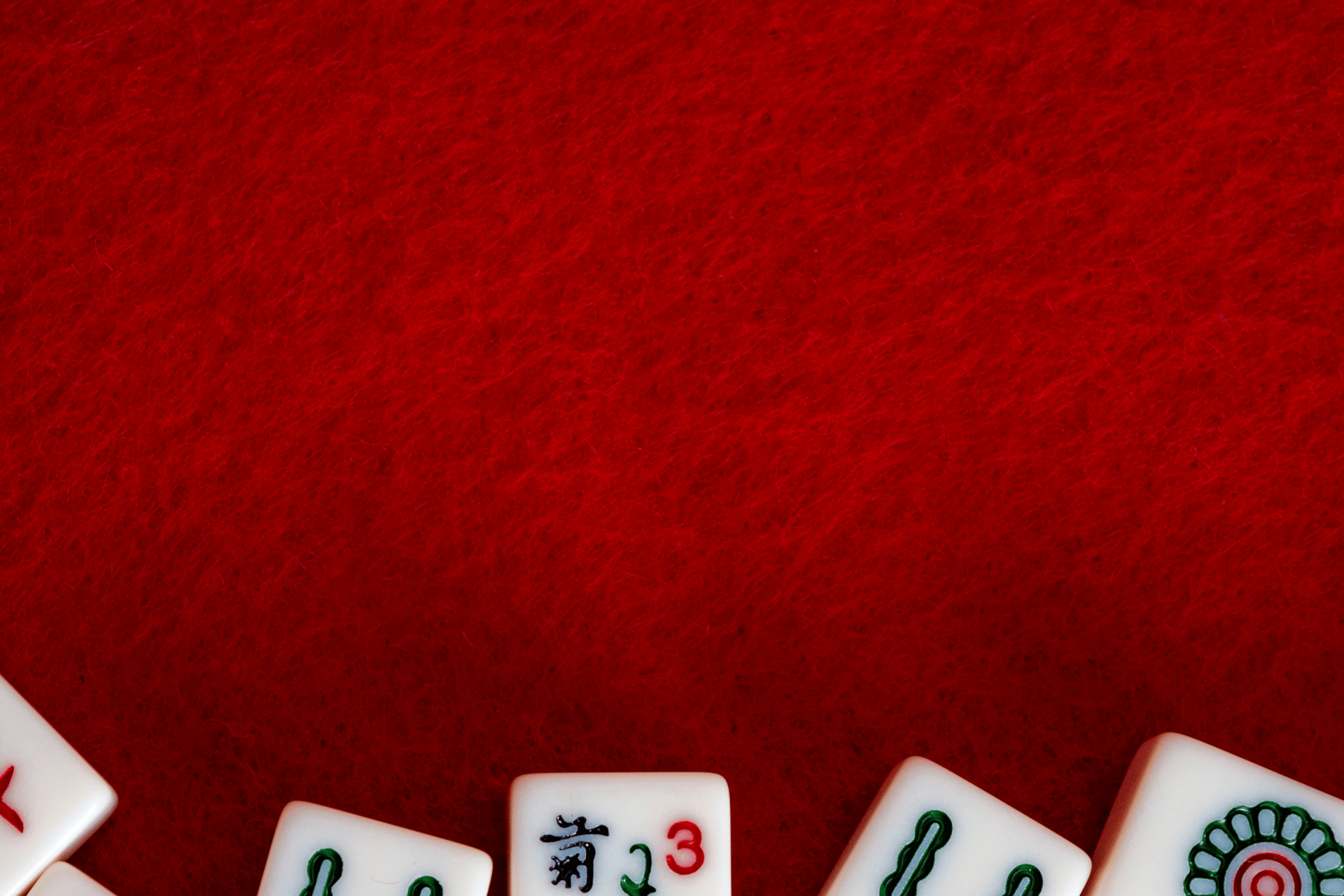 TRIPLE HUAT PACKAGE
(+98SGD)
Upgrade your accessories with our Tipple Huat Package.
| x2 Cleaning Balls Pack | X2 Aluminium Mahjong Tiles Case | Mahjong Poker Chip Set |