Easy Fold In SecondsAll QX Automatic Mahjong tables are manually foldable and comes with built it wheels.
NEW!
LOCKING STAND
FOR ALL MODELS
An upgrade from the typical wheel lock which causes your table to shake when the tiles are shuffling.
"Ultra stable, prevents table from shaking when tiles are shuffling"
BUY WITH CONFIDENCE 5 STAR REVIEWS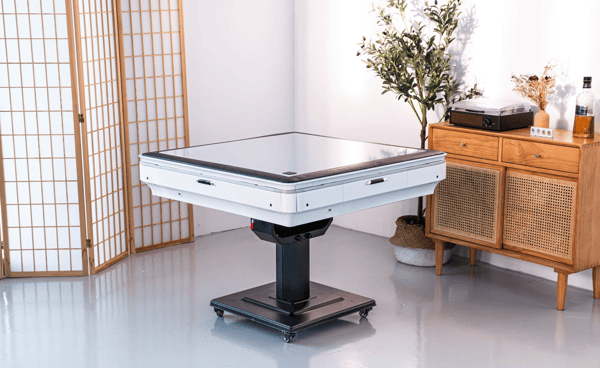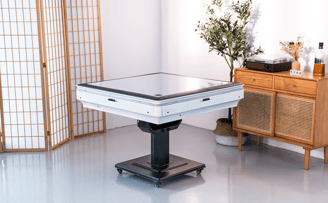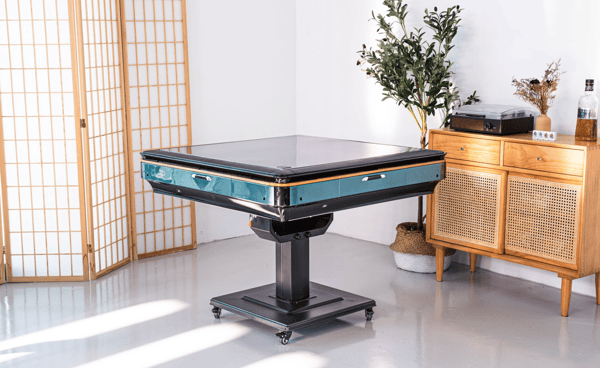 Here's what our customers say


"QX has been nothing short of amazing when it came to the sale of this mahjong table. We went down to the showroom to view the unit, and decided to buy it a day after. QX also promptly addressed any queries. Highly recommended. Excellent service!!"
- Jolenechong


"Highly recommended supplier with good quality and tip-top customer service. QX patiently answered all my queries and even go the extra mile to advise how I can dispose my old table. Delivery was prompt and smooth! Super satisfied with my new table!"
- Andreagodly


"Responsive and helpful seller who helped me to ship the items v promptly. Got it just a couple of days after placing the order. Quality of the table was good, much better than I expected. Didn't see any noticeable defects for the table and it was v easy to set up."
- Kelvincheng09


"This automatic mahjong table is one of the more affordable set which is local stock! Ordered during 12.12 sale and received it on 18.12.. QX was very kind to inform me of the delivery date in advanced so that I can arrange for someone to be home."
- Joyce Gould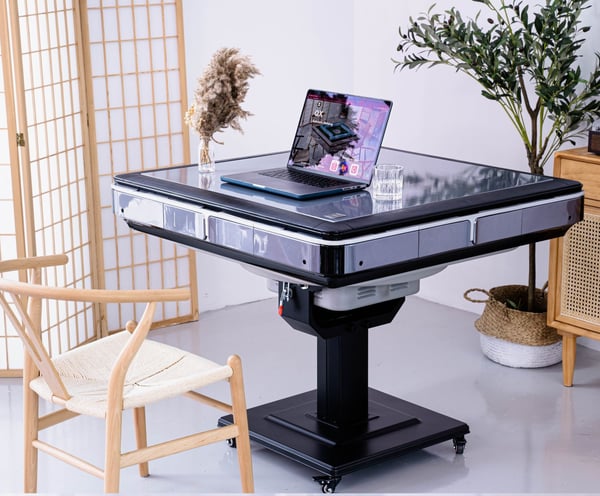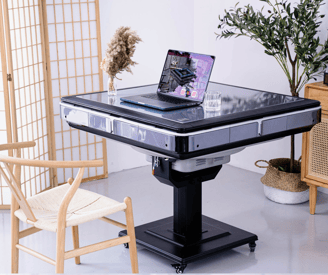 HOW LONG WILL MY TABLE LAST?
Every QX table is meant to run for 6 years before it requires a motor service change. The motor and service change fee is 80sgd. It will only need to be done once every 6 years.
$80/6 = ONLY 13SGD per year!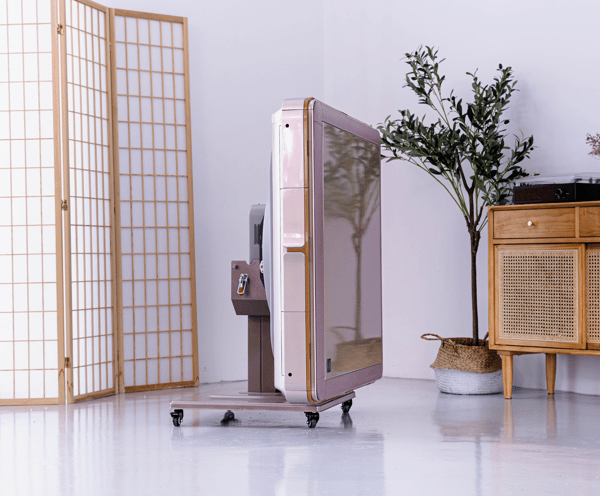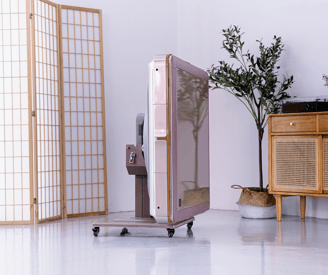 HOW WILL MY TABLE BE DELIVERED?
Every QX table is installed, tested, wrapped & preset to 148 tiles Singapore Mahjong at our warehouse facility.
When you receive the table, simply unwrap, load your tiles and your'e ready to go!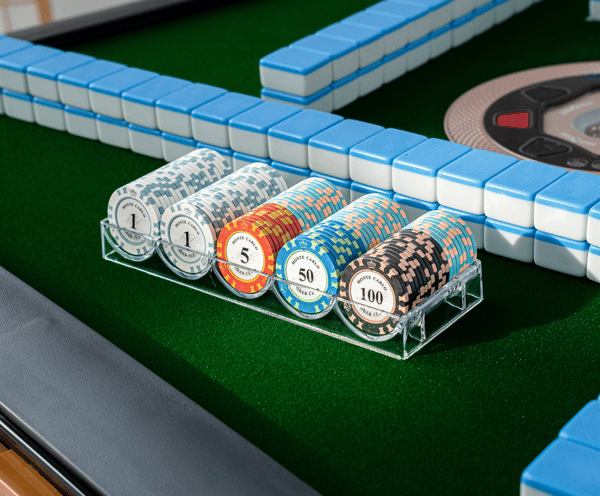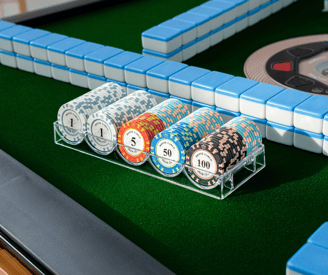 IS THERE A MANUAL FOR YOUR TABLE?
We got you covered! Every QX table comes with a detailed startup video guide.
Simply scan the QR code on your table to excess the video guides & PDF copies of the different game modes.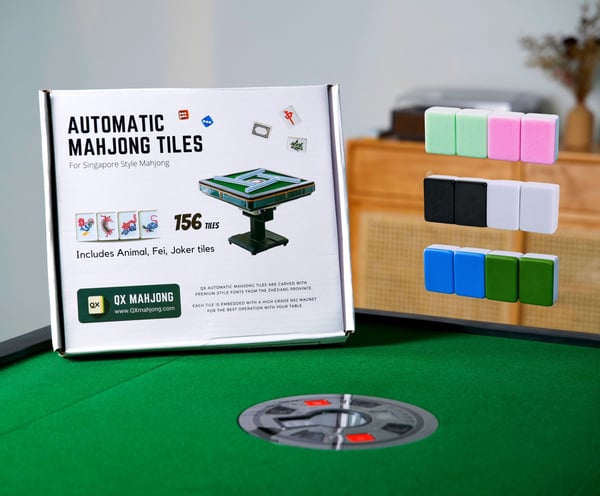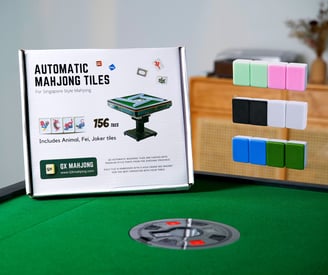 QX Automatic Mahjong Tables are customised for size 40. You will receive 2 sets of size 40 Automatic Mahjong Tiles.
We have 6 different colour choices to choose from. | Mint | Pink | White | Black | Blue | Green |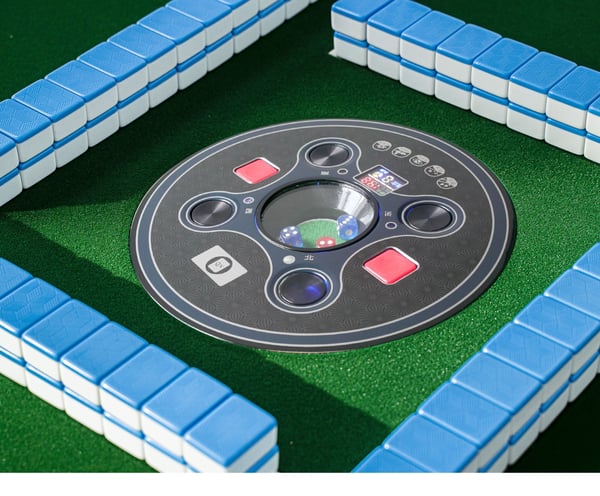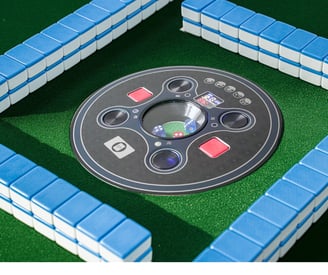 ANTI-CLOCKWISE WIND DIRECTION
Unlike tables bought direct from china or from local suppliers, all QX tables comes with a custom printed anti-clockwise wind direction panel to suit Singapore style mahjong.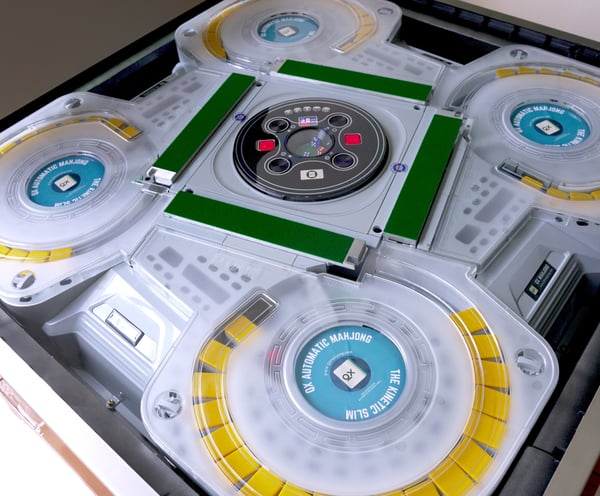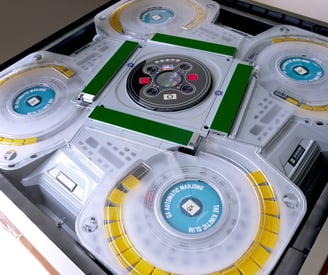 HOW IS QX TABLE DIFFERENT?
All our tables are customise with the highest grade component and mechanism.
These are not off the shelf automatic mahjong tables.
*Check the QX logo to verify its authenticity.
When you buy a QX Automatic Mahjong Table, you buy a Casino Grade quality table.
5 star reviews, Singapore's Choice.
BUY ON TAOBAO CHEAPER WHY BUY FROM YOU?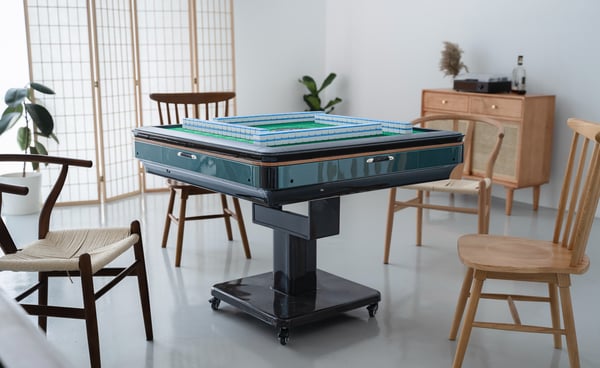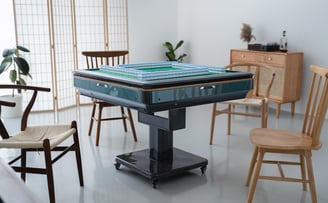 Is it really worth saving 100 - 150sgd buying from Taobao?